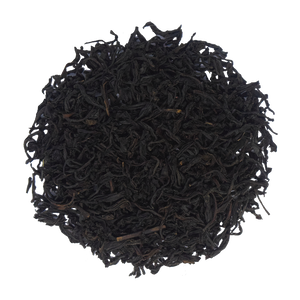 Taverns Tea
English Breakfast Tea
Sale price Price $15.00 Regular price
Strong, robust and full-bodied black tea infused with light floral undertones. Orange Pekoe is intended to accompany a hearty morning meal.
Tasting notes: Medium-bodied, subtle malt sweetness and a fruity fragrance.
Each bag contains 20 x 2gm of English Breakfast tea. 40-60 cups. 
BREW IT HOT
TEA: 1 teabag
WATER: 500ml (16 fl. oz.)
WATER TEMPERATURE: 200°F (93°C)
STEEP TIME: 2 minutes
* Good for 4 repeat brews.


BREW IT COLD
TEA: 1 teabag
WATER: 1L (16 fl. oz.)
WATER TEMPERATURE: Room temperature 
STEEP TIME: 6 hours in the refrigerator 
Remove tea bags, add honey and enjoy with a slice of lemon