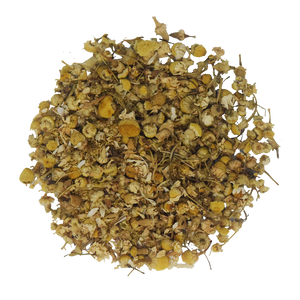 Taverns Tea
Chamomile Tea
Sale price Price $15.00 Regular price
The chamomile flowers carry an earthy and fresh fragrance, with a light and airy flavour with hints of apple and floral notes. When brewed, the liquor is golden and bright. Caffeine-free.
Tasting notes: Earthy, light airy flavour with notes of apple and floral sweetness.
Each bag contains 20 x 2.5 grams of Chamomile tea. 
BREW IT HOT
TEA: 1 teabag
WATER: 1 cup (8 fl. oz.)
WATER TEMPERATURE: 208°F (97°C)
STEEP TIME: 3-5 minutes
* Good for 3-4 repeat brews.
Not recommended to brew cold